In general, dunnage can be constructed from a variety (or combination) of products used to load and secure cargo during transportation.
Usually, the term dunnage refers to an interior placed in an outer container, which can be an expendable carton, standard straight wall stock tote, a custom plastic corrugated tote, etc.
In this article, we're going to explore three examples of dunnage-types that are currently available to our clients.
Kit Packs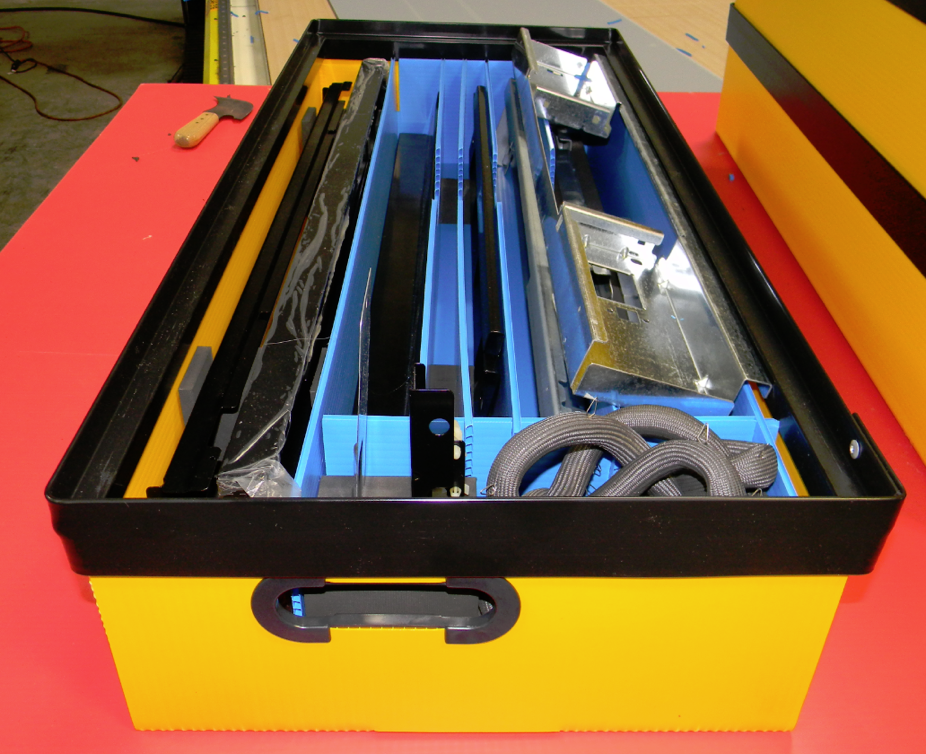 Kit packs, or component packs, are often created to hold all parts for a specific application — either for staging, or so all components are kept organized and are ready for an operator to easily assemble. Kit packs tend to improve efficiency by cutting down on the number of large totes holding each individual part.
Custom Dunnage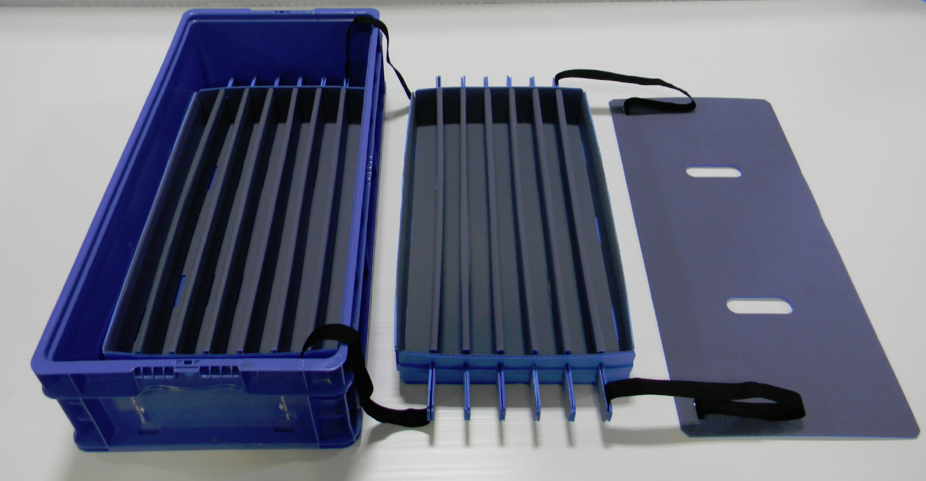 We can design custom plastic dunnage to create and modify a wide variety of packaging. Corrugated plastic can be die cut and assembled to make a partition set, which creates separate cells. The plastic can be either be a basic corrugated plastic or you can opt to add laminations to the core, which creates further protects the contents of the cell.
We can cut Plastic Corrugated Pads from stock sheets that have a brushed polyester lamination to help protect high-end parts, or have a spun bond lamination (for parts that do not require as much protection).
Brush- and polyspun-laminated corrugated plastics both offer a softer cell wall and added protection during loading or unloading. This 'added protection' also helps prevent scratching or scuffing your product during shipping.
For additional shock absorbtion, we can add foam pads to the bottom of a package. Water-jet or die cut foam blocks can be added in the cell to provide even more support within the packaging.
Multi-Material Dunnage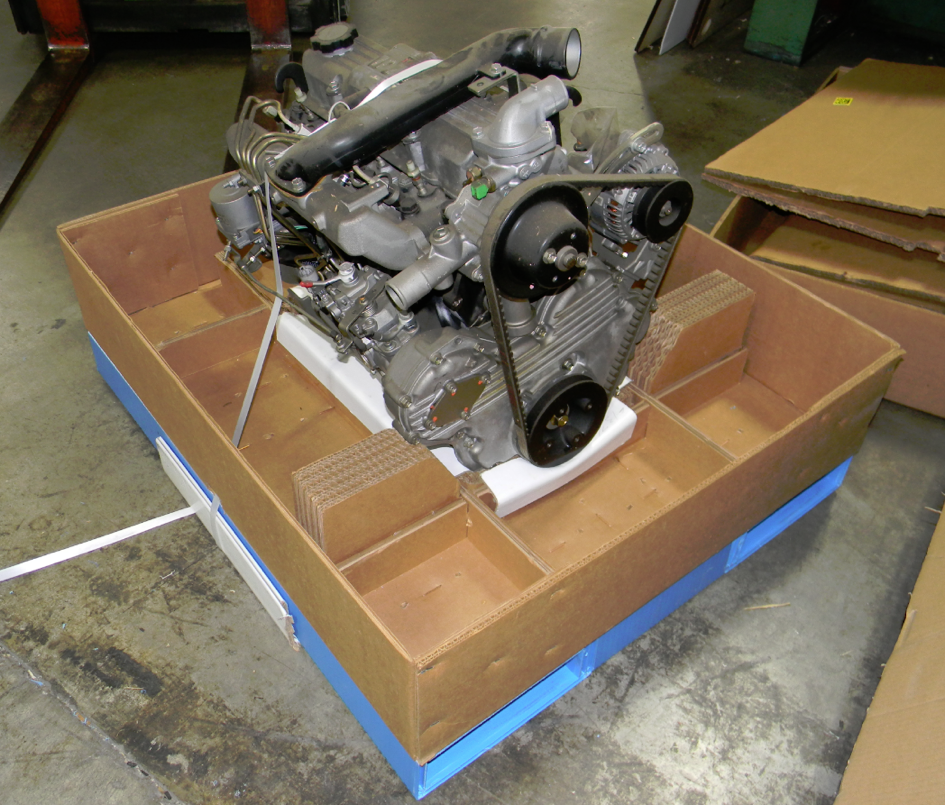 Here at Universal, we use wide bredth of materials to create out interior dunnage solutions, depending on the part and the desired end result of the client — materials such as plastic, corrugated plastic, cardboard, metal, wood, and foam.
Our ability to integrate multiple materials allows us to create truly tailored designs that work for nearly any packaging application in any industry. We can design for returnable racks, overseas shipping containers, back up expendables, totes and containers, to name a few.
The part weight, level of protection, type of handling, storage time, and environment are all factors when designing dunnage and deciding what materials need to be used to protect your products.